weesperzijde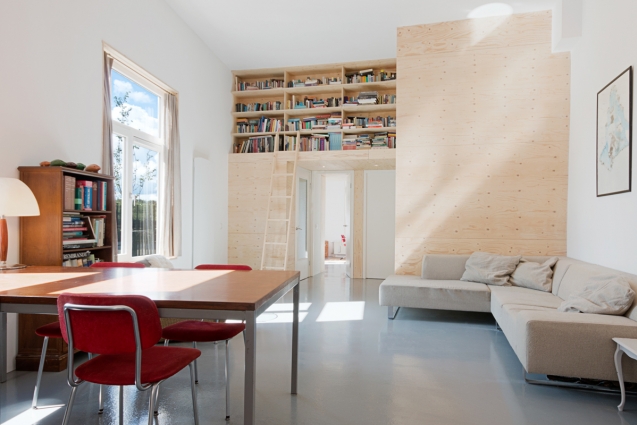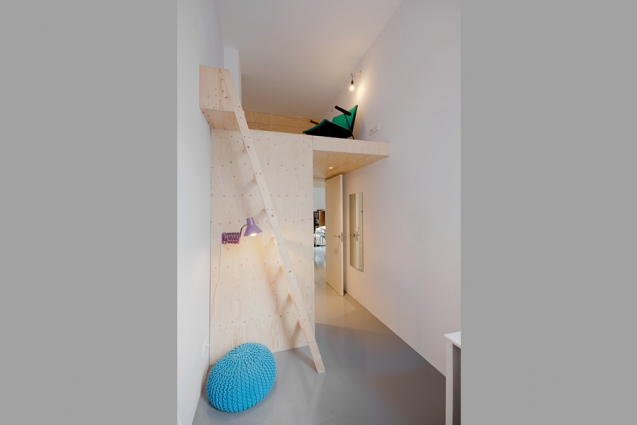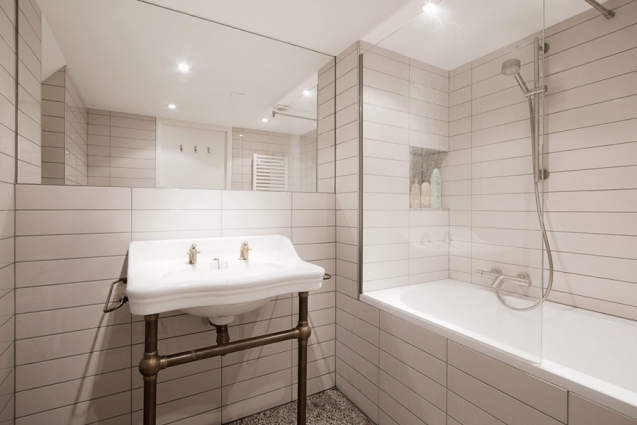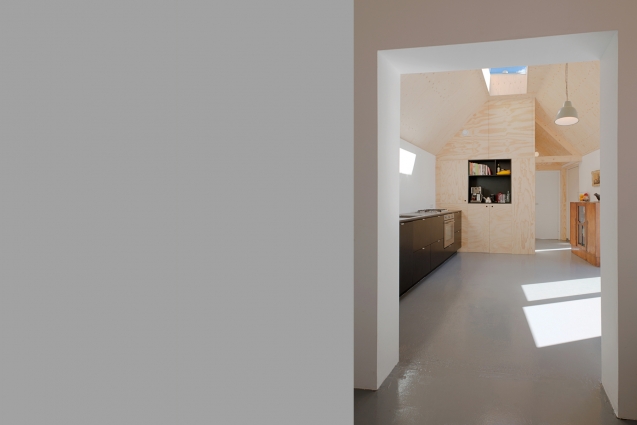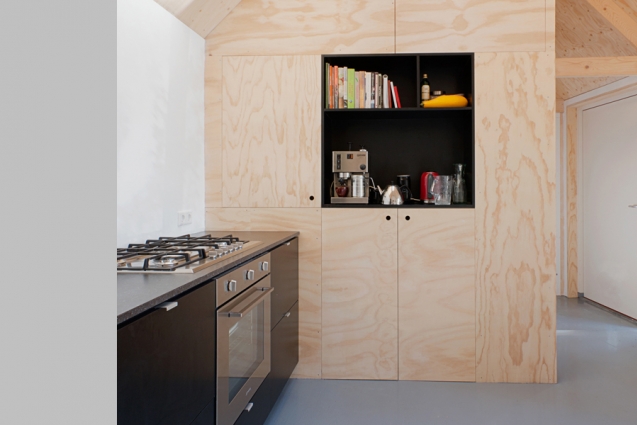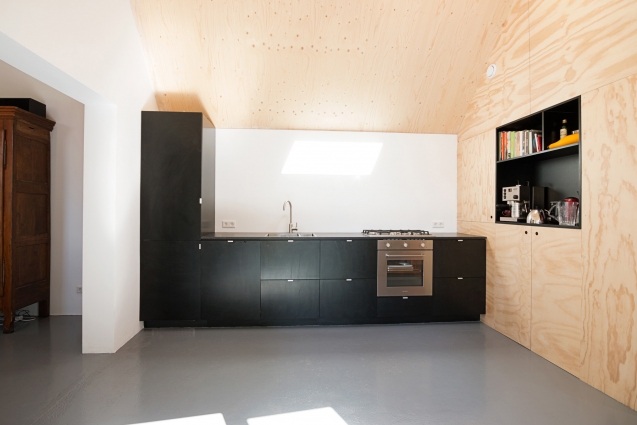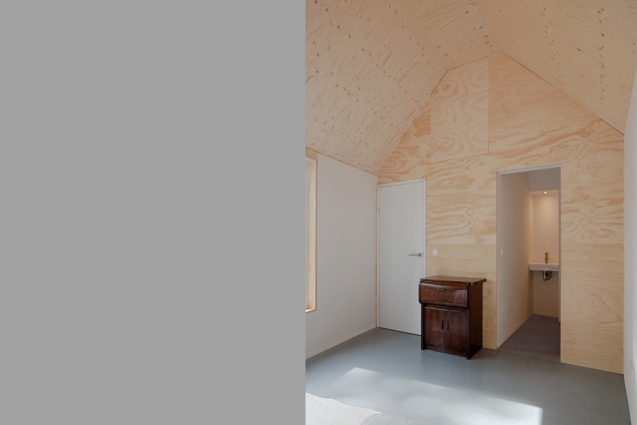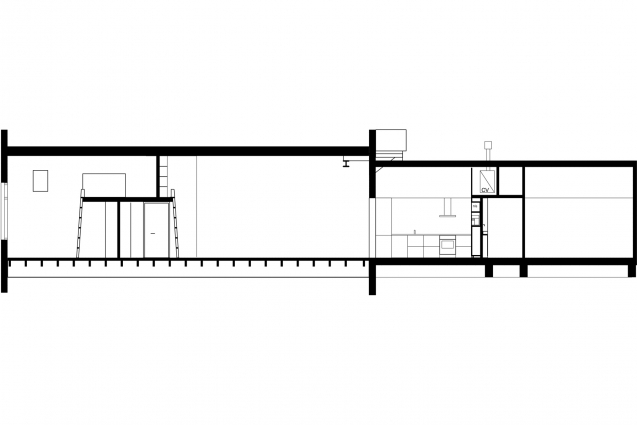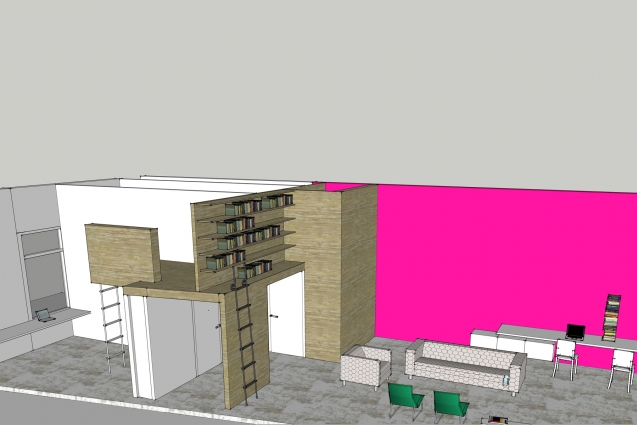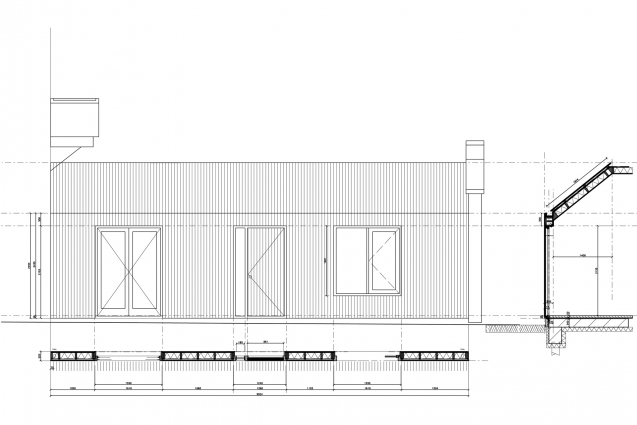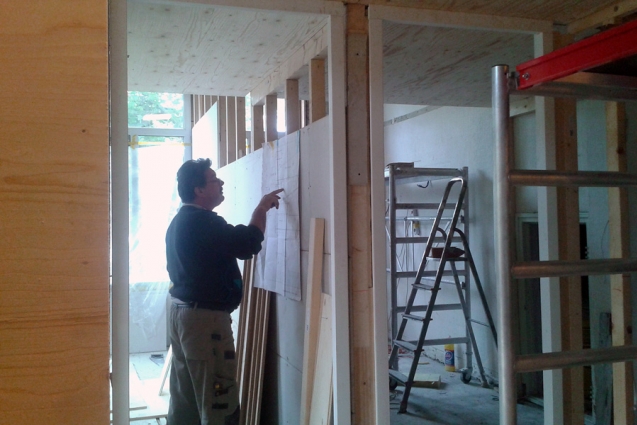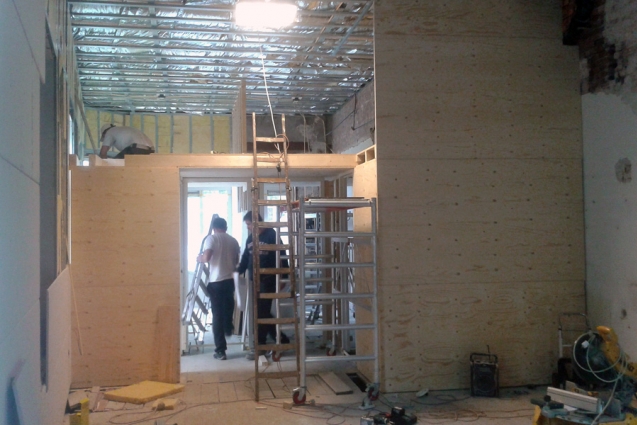 A house at a corner has been refurbished and extended with an open-plan, low-energy wooden house for a family with two kids. Thus a 24 m long living area along a garden has been created. The childern have their bedrooms at one side, the parents at the other end of the house.
The existing house has a 3.9 meter height ceiling which offers the possibility of an extra floor: an entre-sol. This is used as a raised sleeping area accessible by a ladder for the children and in the livingroom as a library and storage space. The entre-sol is made out of plywood to contrast with the white stucco of the existing house.
The extension is made out of pre-fabricated wooden elements. The black cladding has been applied on the roof as well in order to create an abstract volume. Shape and colour are derived from the neighbouring houses. The black mass with white windows is from the left, the section is similar to that of the adjecent shed at the right.
By contrast, the interior of the house is concieved as a whole. The interior is one uninterruped space without corridors, full of visual connections among the different living spaces, offering continuous glimpses of the exterior garden and the blue sky. Materials as the high polishes coated concrete floor and the plywood for walls and cubboards has been used thoughout the whole house to enhance this feeling of a whole.
Build by Aannemer Vreeling Bv. Photography by Eveline van Arendonk.